Harvest Dispensaries
Category — Web, Advertisement
Date — September 2018
An emerging market, fresh new products, and fierce competition in the cannabis industry provides the landscape for some exciting creative concepts.
Product Web Advertisements: "Before"
One of the biggest challenges here in working with companies in a new market is the limited bank of brand assets and product images to work with. With such limitations, the challenge becomes digitally manipulating low quality, very specific images to appear professional, stylized, and valuable. As an example, I've included both the before and after shots, showing the transformation that the digital assets went through int order to produce a professional, eye-catching advertisement. These are the assets before manipulation.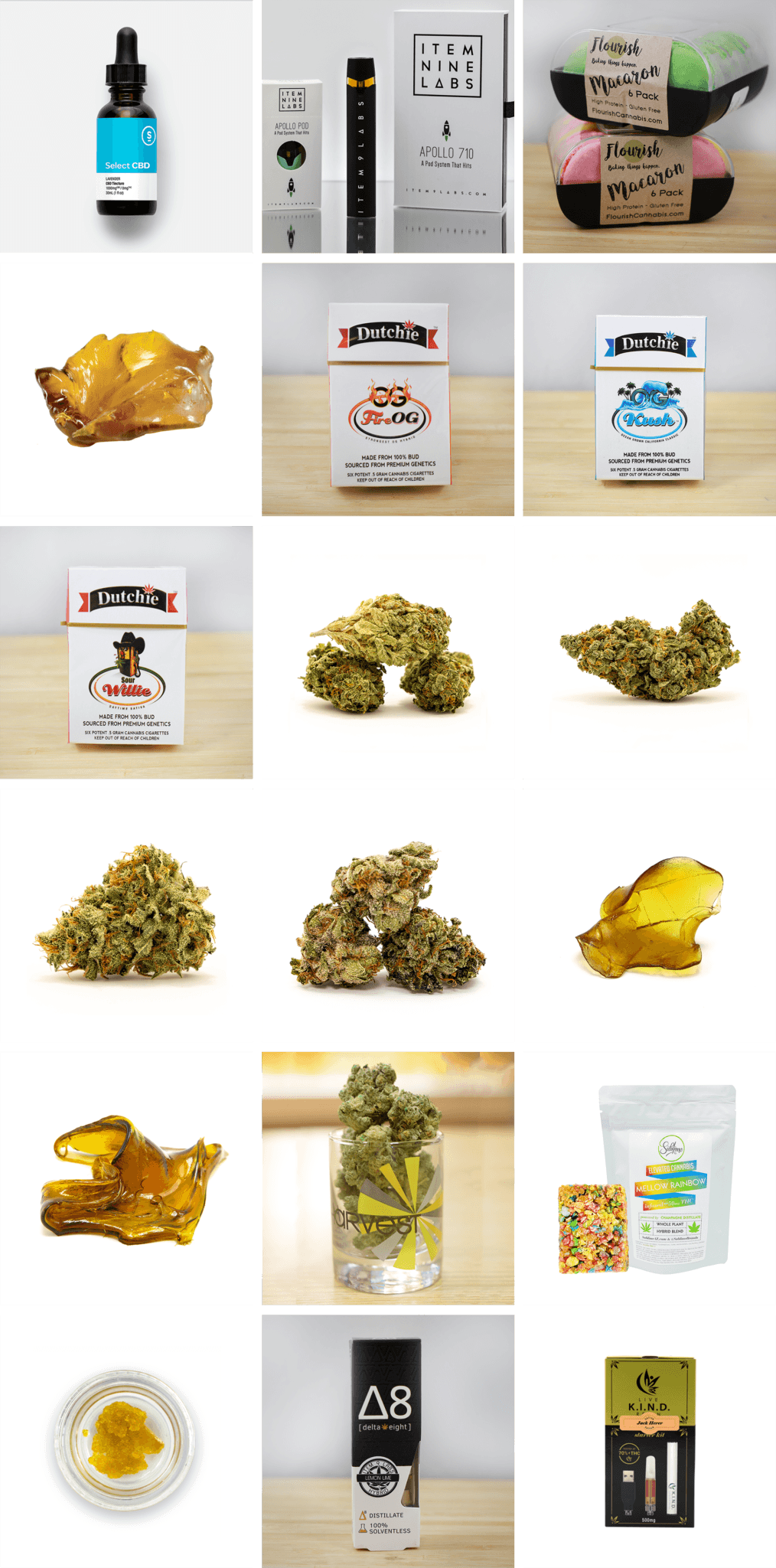 Product Web Advertisements : "After"
The images below show the final results; ads created from limited access, limited quality base image assets. Fun, vibrant images that break boundaries, defy the norm, and create a sense of intrigue.