VizExplorer
Category — Brand Identity
Date — March 2017
VizExplorer is a software company operating in the casino gaming industry. As senior designer, one of my main projects was to entirely rebrand the company, writing the corporate brand guide which dictated the design for everything – web, print, and presentation.
Brand Guide
Upon joining the company, the Viz brand was very loosely stated. Colors, fonts, logos, and the brand persona were all taking different forms at every turn. Misuse of the brand was very common – especially when examining the multiple office locations and departments across the globe.
My challenge was to unite these various departments under one consistent aesthetic, and set guidelines for how the brand should be appear in every possible visual circumstance. Writing this brand book was an exciting opportunity and a rewarding challenge.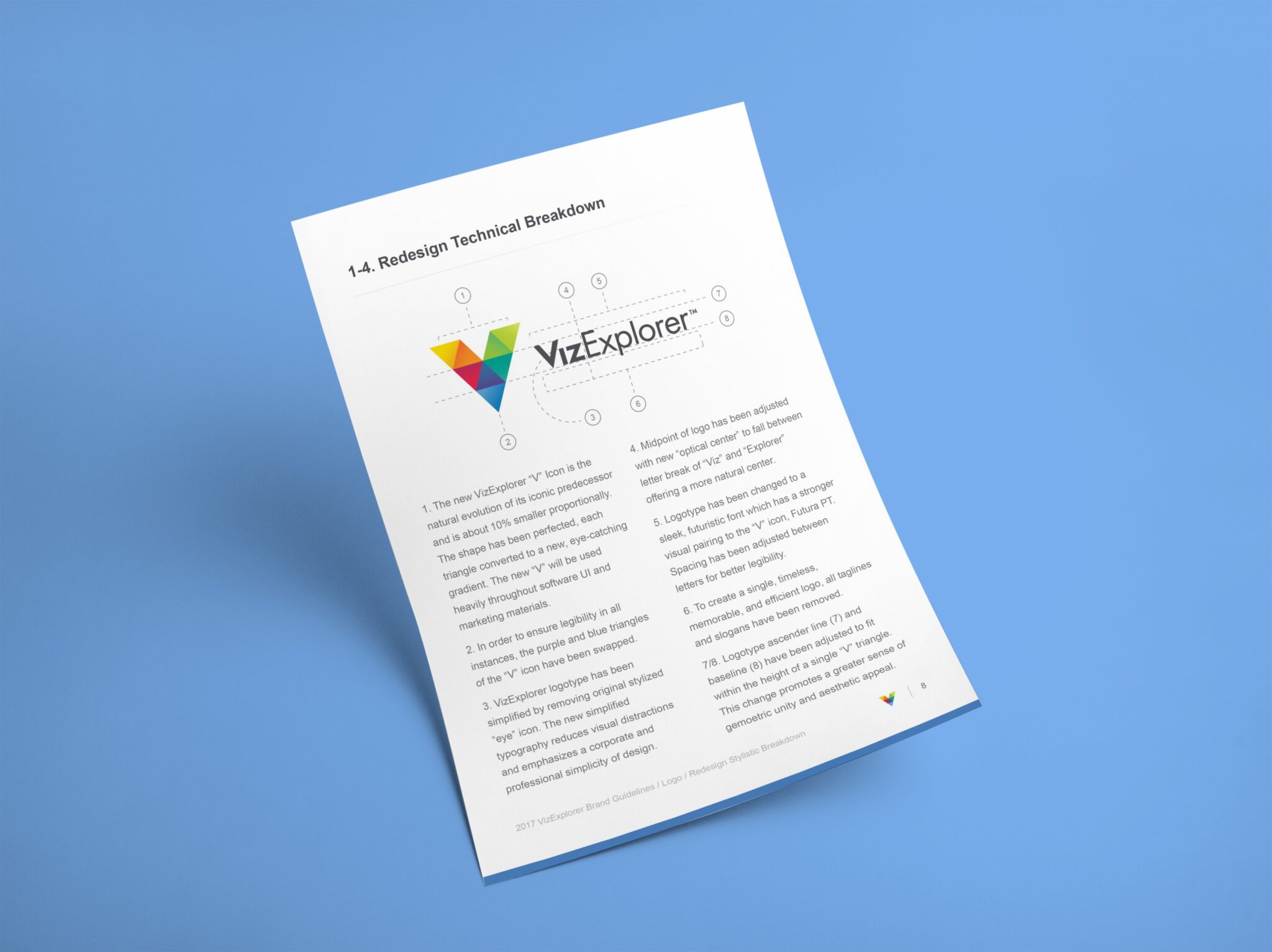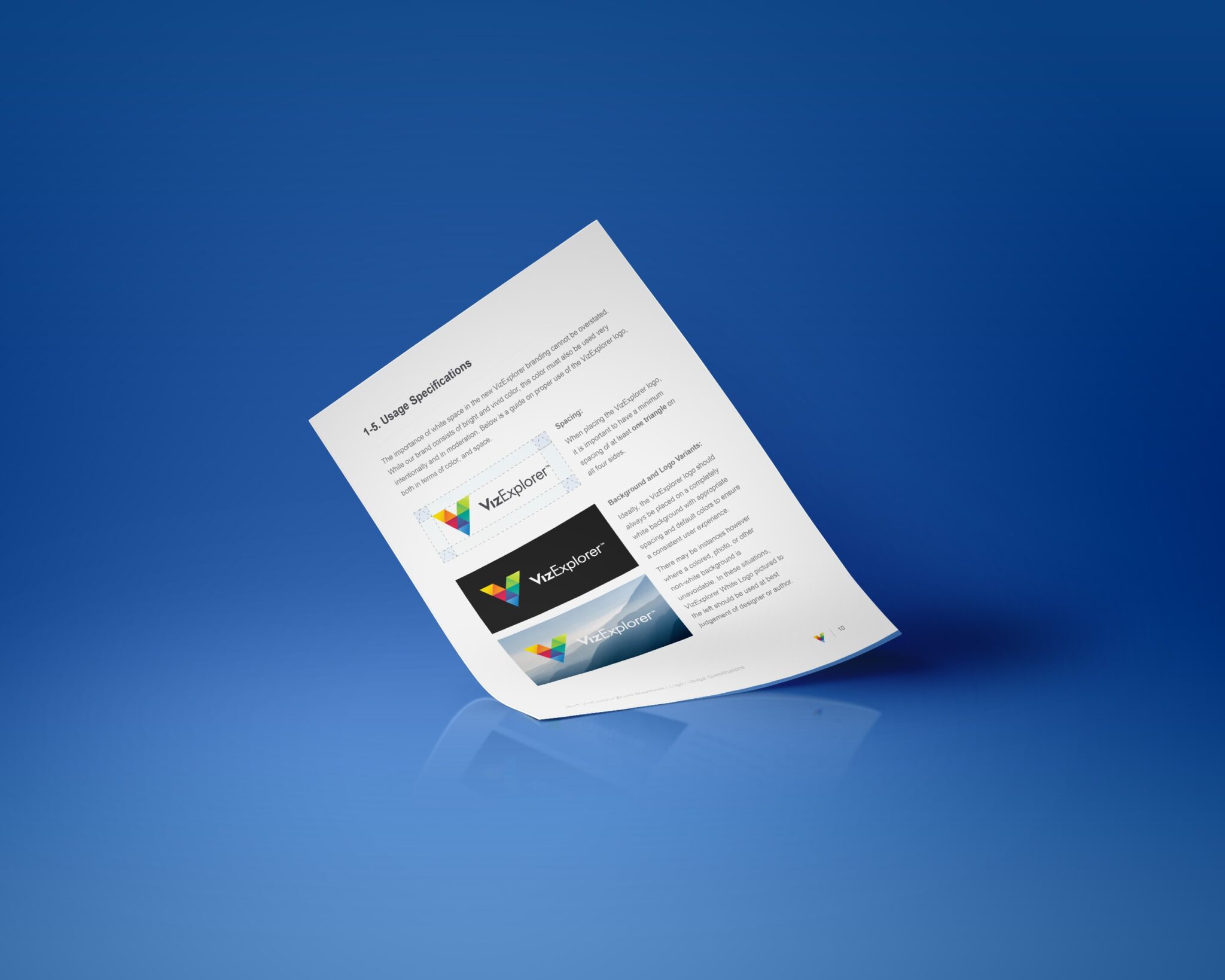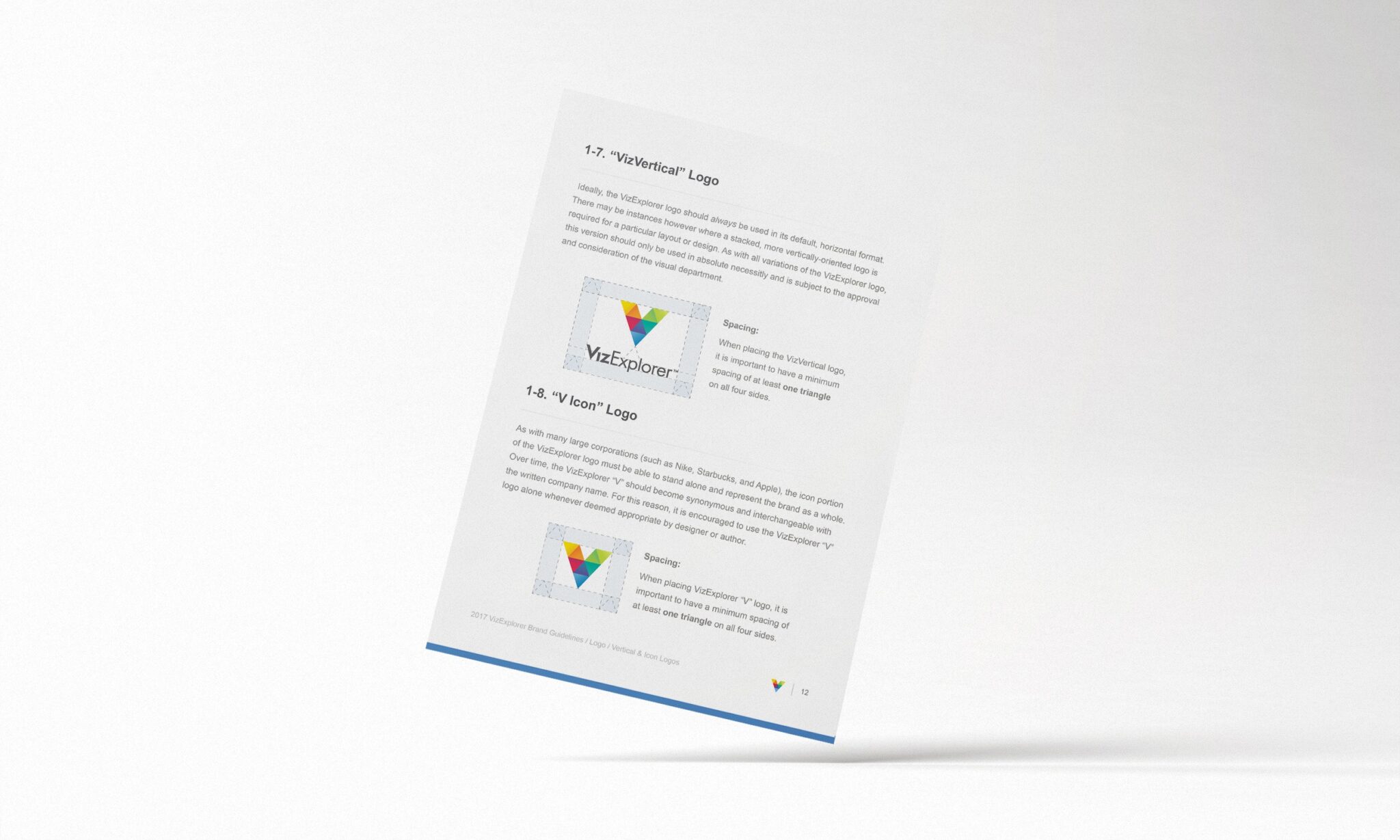 Brand Collateral
As with any new brand, every piece of visual design needed to be refreshed across the company. This included business cards, folders, letterhead, email templates, trade show graphics, and many more pieces. In creating these new designs, maintaining consistency with the new brand guide was the primary focus. Through this process, a uniform face of the brand began to emerge from a once, very inconsistent exterior.