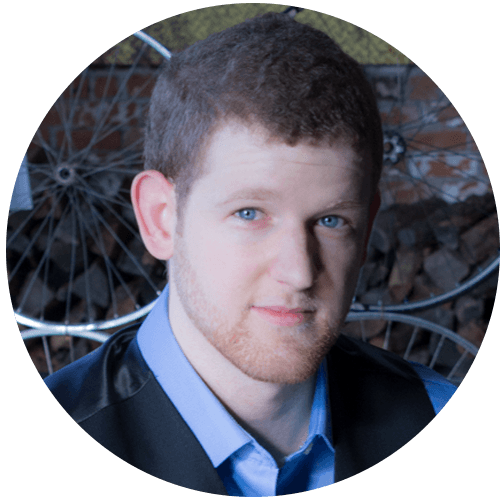 Bio
Scott Pokrant is an imaginative graphic designer from Tucson, Arizona. When he's not designing timeless logos, websites, or print designs, he spends his time catching waves and frequenting the local coffee shops with his stunning wife (seriously, she's really good looking). His work is characterized by a keen use of visual balance, white space, and graphic minimalism. Less is more, except when it comes to Scott – he's got the whole package.
Kickass designs since 2012. I highly recommend Scott Pokrant for employment as a graphic designer. I had the pleasure to work with Scott on the MyUA student portal project at the University of Arizona. I found Scott to be not only friendly and collegial, but also highly-motivated, talented and receptive to our specific customer needs
Scott demonstrated expert comprehension of our limitations as well as the unique visual positioning requirements of a university sponsored web-interface. In conclusion, I highly endorse Scott Pokrant. He will be an extremely positive addition to your organization.
Margaret Flint – Senior Business Analyst, University of Arizona
Scott was extremely talented in his design abilities and far exceeded my expectations (and frankly, those of my colleagues and our CEO). Where Scott really shined and impressed me, however, was through his impeccable articulation of the reasoning behind why he designed a specific aspect of our website or company logo.
It's one thing to design something, which Scott is very talented in doing, however, it's a completely separate skillset to be able to explain and debate why that item was designed in that specific way under those specific terms and why they work; a skill I came to sincerely appreciate and now expect from designers. Scott's approach to design and his ability to explain it and debate it sets him apart from any other graphic designer I've worked with; and there have been many.
Sarah Wessolowski – Brand Manager, Cambridge Leadership Group
Scott has provided unparalleled support to our firm. Scott was able to capture the essence of our brand quickly and able to turn around complete, polished and premium design solutions each and every time. He truly has an eye for detail but also an ear for hearing what the customer needs, and what the customer is trying to say.
My teams experience working with Scott has been effortless and positive from Day one. They have trusted and waited excitedly to see how Scott would turn their vision in a graphic work of art and intelligence. Through the support of Scott's partnership and skills, we were able to successfully deliver on solutions to delight our clients. We look forward to partnering with Scott on additional brand awareness and marketing initiatives for our firm.
Kay Basi – Director of Operations, Brainard Strategy
Creative Director and Founder
2013 – Present
Built long lasting, highly profitable client relationships upon the core foundations of stellar production quality, uncompromising work ethic, and outstanding project communication
Leveraging a diverse professional background, provided clients with one stop solutions for all web, print, and presentation projects
Constructed numerous brands from the ground up – encompassing full brand identity suites, website design / development, and marketing campaigns
Senior Designer
2015 – 2018
Initiated the rebranding of VizExplorer software company, designing a new brand guideline booklet and asserting artistic direction over all corporate visual assets
Instituted standards and procedures for the graphic design team while maintaining quality assurance and project-timeline management for a team of junior designers
Collaborated with sales and marketing teams to create strong, effective messaging for successful lead-generation campaigns
Joined forces with the New Zealand software team to completely overhaul the user interface of a core application, effectively keeping a major client on board
Graphic Design Lead
2014 – 2015
Led a team of junior graphic designers by managing project timelines, setting artistic standards, and leading constructive coaching sessions
Successfully collaborated with numerous clients to craft company logos, websites, and spectacular brand identities
Assisted the marketing team by inventing creative and successful advertisement campaigns
Started in a part-time, internship position and proceeded to become head of the design department