Cambridge Leadership Group
Category — Web, Print
Date — March 2019
Cambridge Leadership Group is a team of leadership development professionals on a mission to unleash the power of collaborative leadership. Among their clients are power players like IBM, Redbull, and Johnson & Johnson. The Cambridge team sought my help in creating a professional marketing website along with a series of printed workbooks and graphics for their on-site leadership conferences.
Website Overview
When Cambridge first reached out to me, their website was functional, but the team didn't feel it matched the bold, edgy business model they were promoting. The corporate, stock-photo-heavy site aesthetic didn't speak to the vibrant personalities of the people behind the company or serve as a differentiator in a saturated market. The tone and visuals of the website needed a huge overhaul. Their brand needed a revamp and it started with a new website design.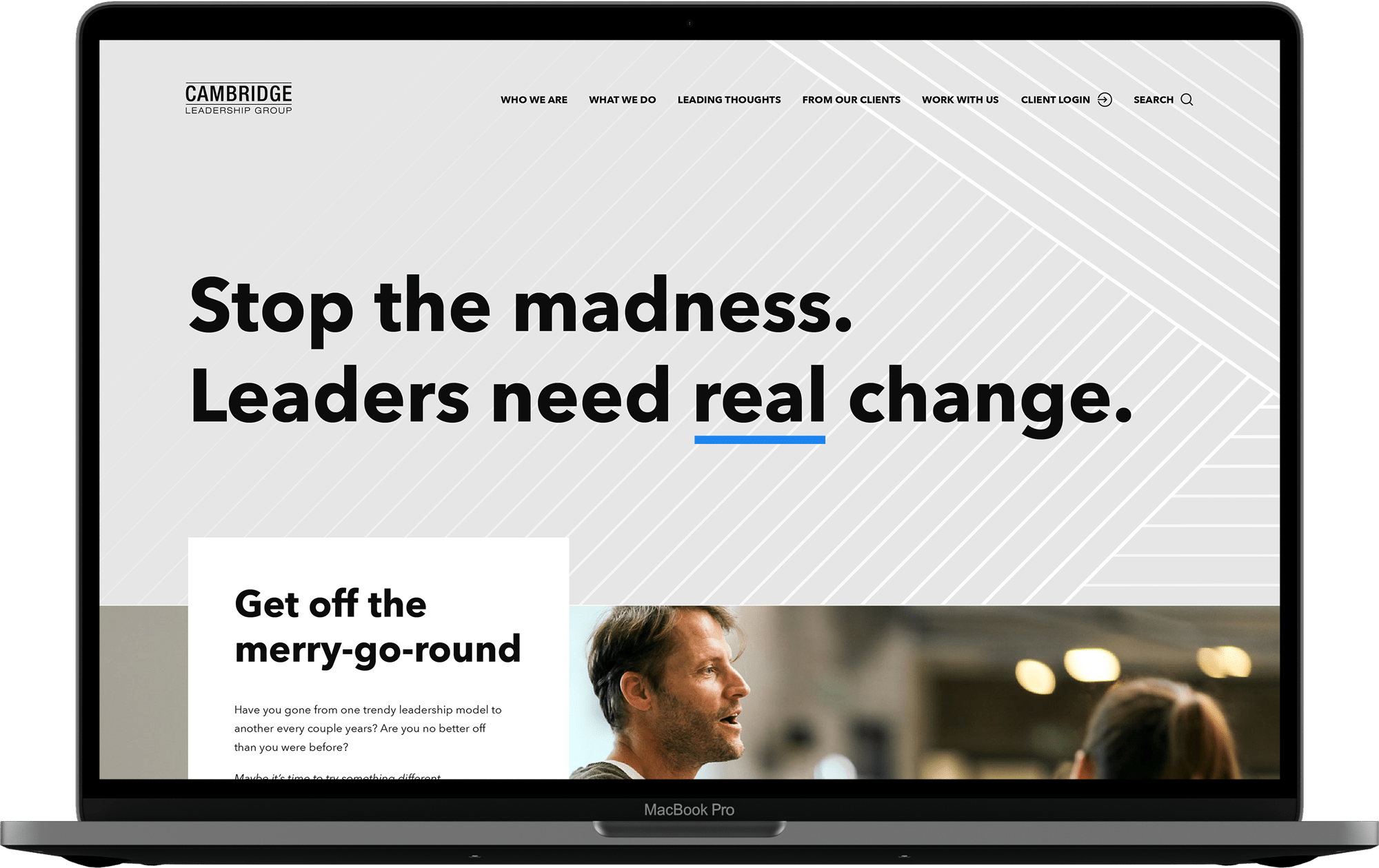 Website Design
A bold new look was the main focus of the Cambridge site redesign. In stark contrast to the previous site which was cluttered with visual noise, the new site was light, airy, and very intentional with use of color, image, and space. The Cambridge team has a powerful message and I wanted the new website to bring that message to focus.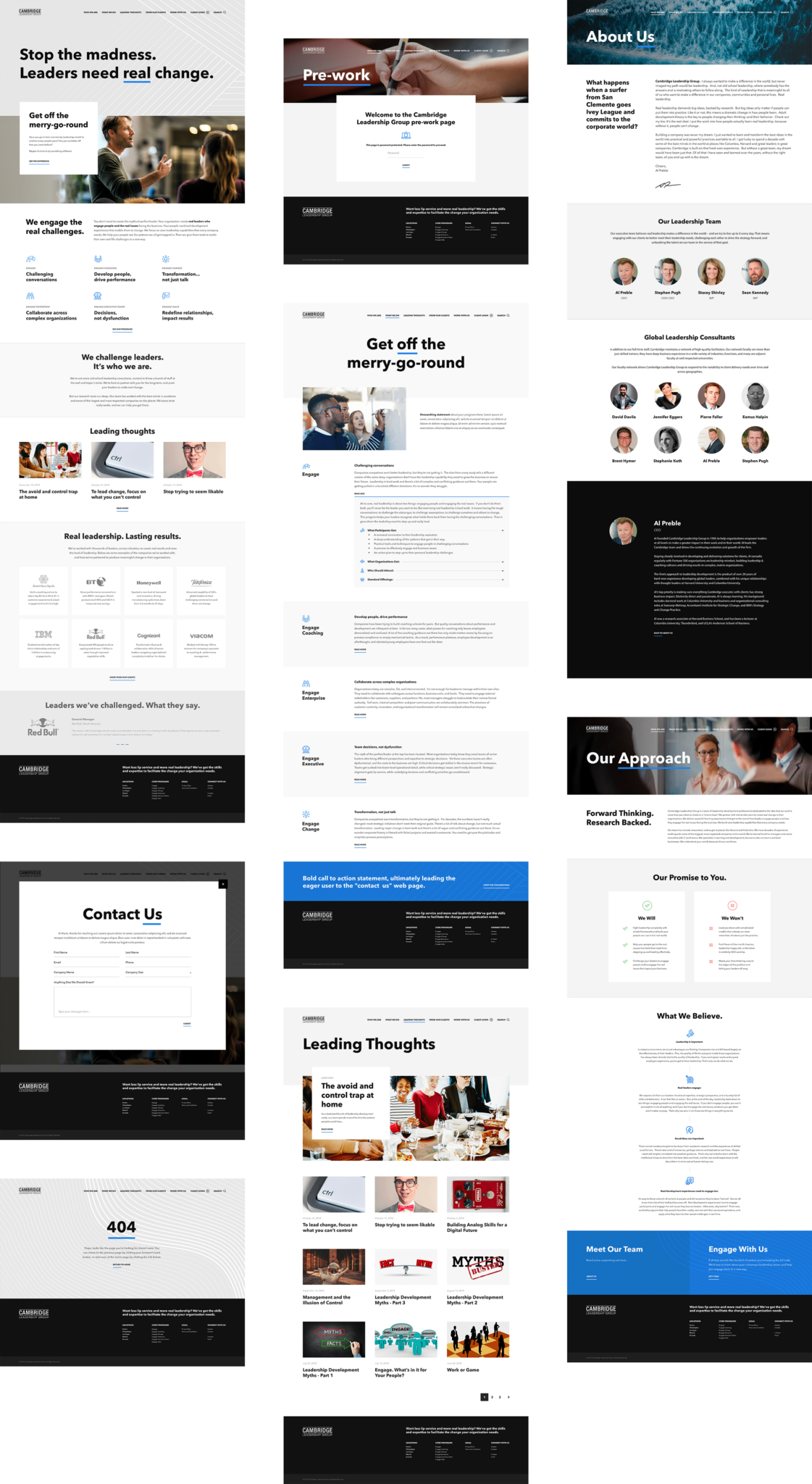 Client Workbook
One of the most daunting efforts I undertook while working with Cambridge was a workbook design for one of their new clients. The Chipotle corporate office was a brand new and fairly large client for Cambridge. The relationship was just beginning between the two companies and Cambridge knew they needed to knock the first impression out of the park. This workbook was a key item for the leadership training event, allowing the participants to take notes, complete the learning exercises, and eventually keep as a resource for continued leadership development. The workbook not only had to look stunning and emanate a high-value brand aesthetic, but also needed to be functional.
This project was huge. The workbook was 100 pages long and included very detailed graphics which often required space to write and sketch ideas. The workbook also included a Powerpoint Presentation counterpart, allowing the Cambridge team to walk Chipotle participants through each page of the workbook on a larger screen during the session. The turnaround time on this project was extremely tight, but the overwhelmingly positive feedback from Cambridge following the event made the long hours worth while.