 JAWKU
Category — Web, Print, Product
Date — March 2020
I worked with JAWKU to produce all original packaging designs, captivating online advertisements and email blasts, and a better user experience for their smartphone app.
App Design
The JAWKU app syncs with the Speed wristband, allowing users to measure their speed and reaction time in the field. I worked with JAWKU to design an interface for the new "Jump" feature. One guiding principle of the design was understanding how users interact with the app – time to read details or select small areas on the screen is limited as users are engaging in high-intensity physical training. Keeping the interface simple and seamless was key for success. The app design involved redesigning the home screen to be more clear and intuitive, along with a user flow for the new "Jump" feature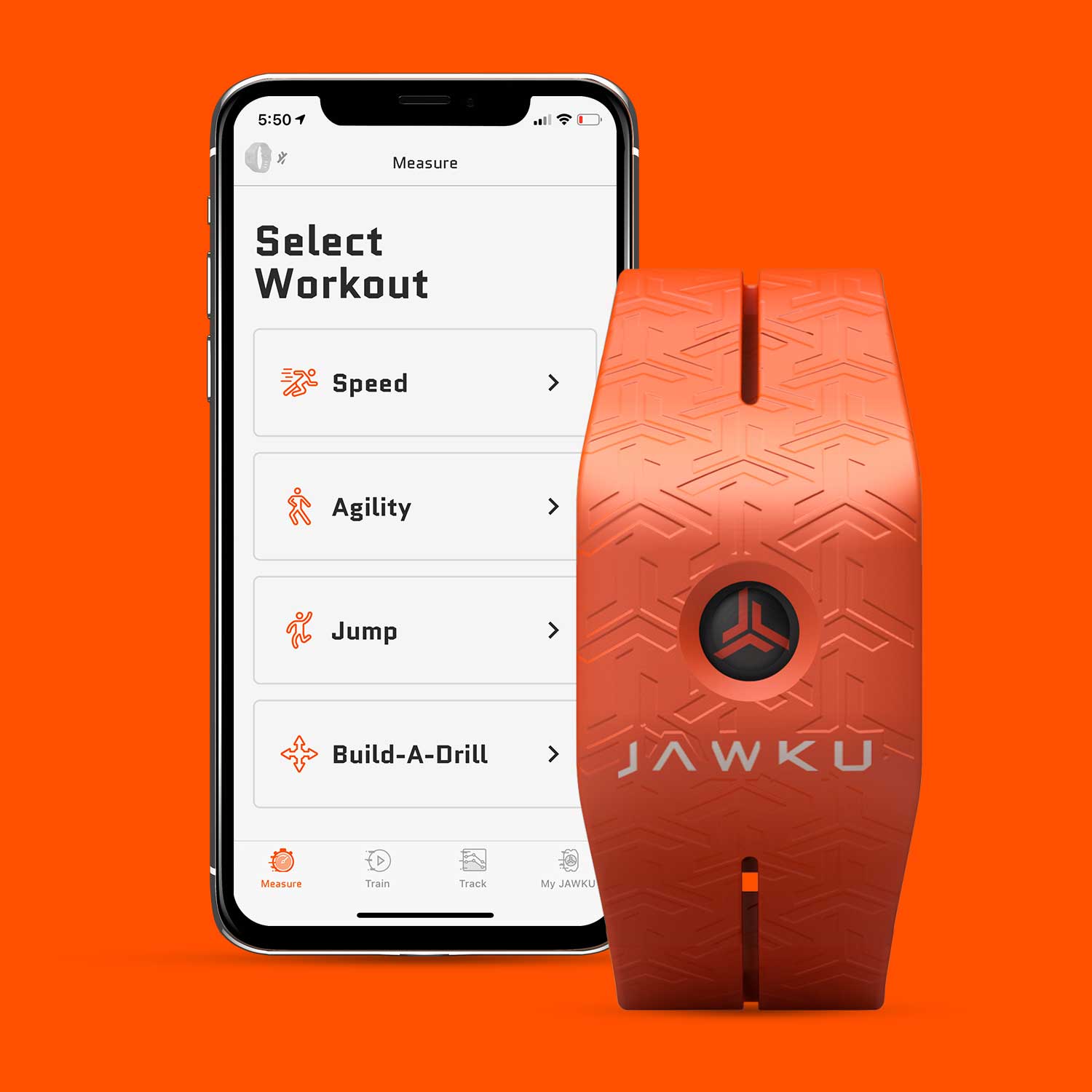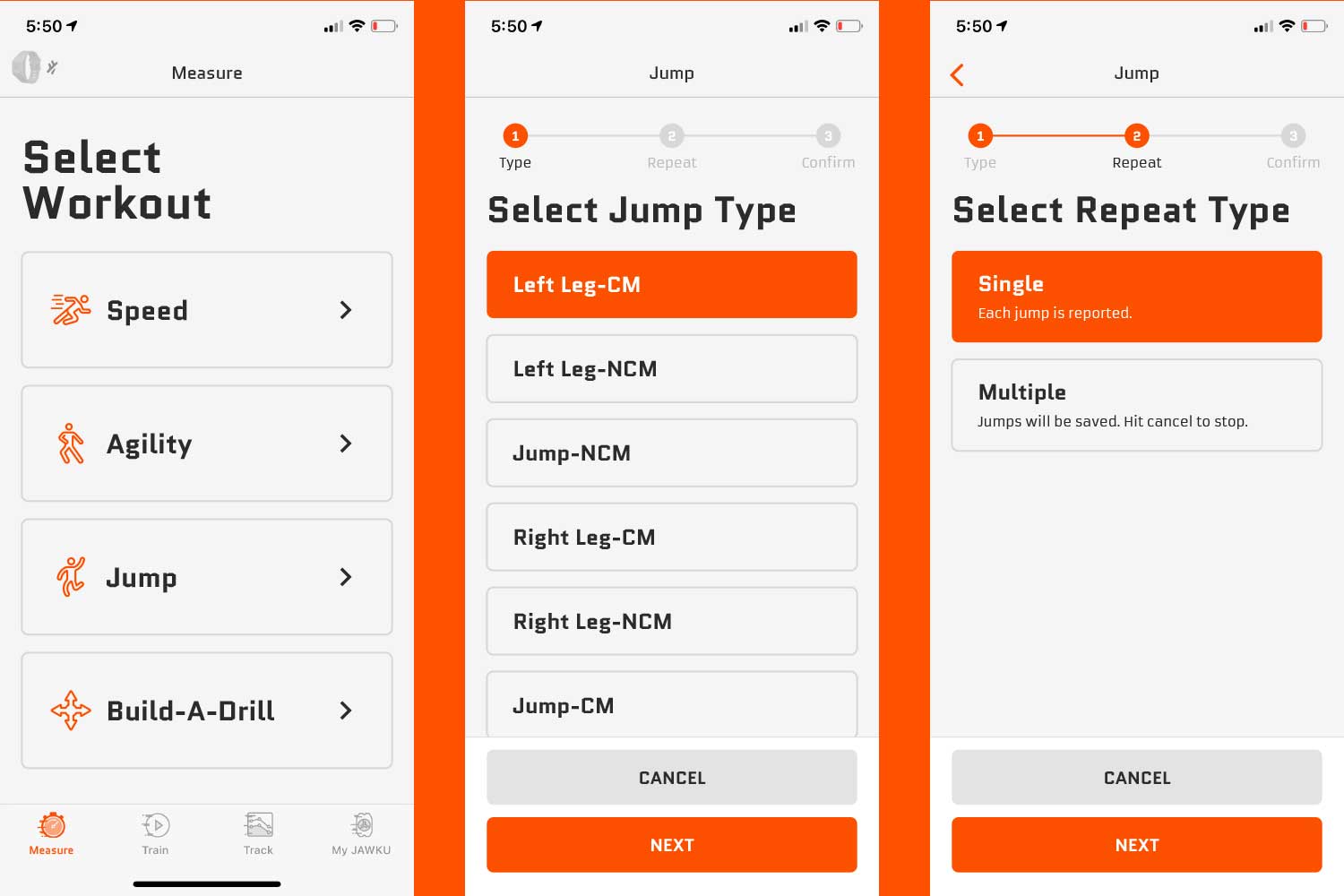 Product Packaging
JAWKU produces products that help athletes enhance their performance. Muscle blasters that increase post-workout recovery time, blender bottles that can charge your phone while on the go, wearable wristband tech to track reaction time and movement speed, and even body parachutes that increase wind resistance on the field – these are just some of the products I've worked to develop in partnership with JAWKU.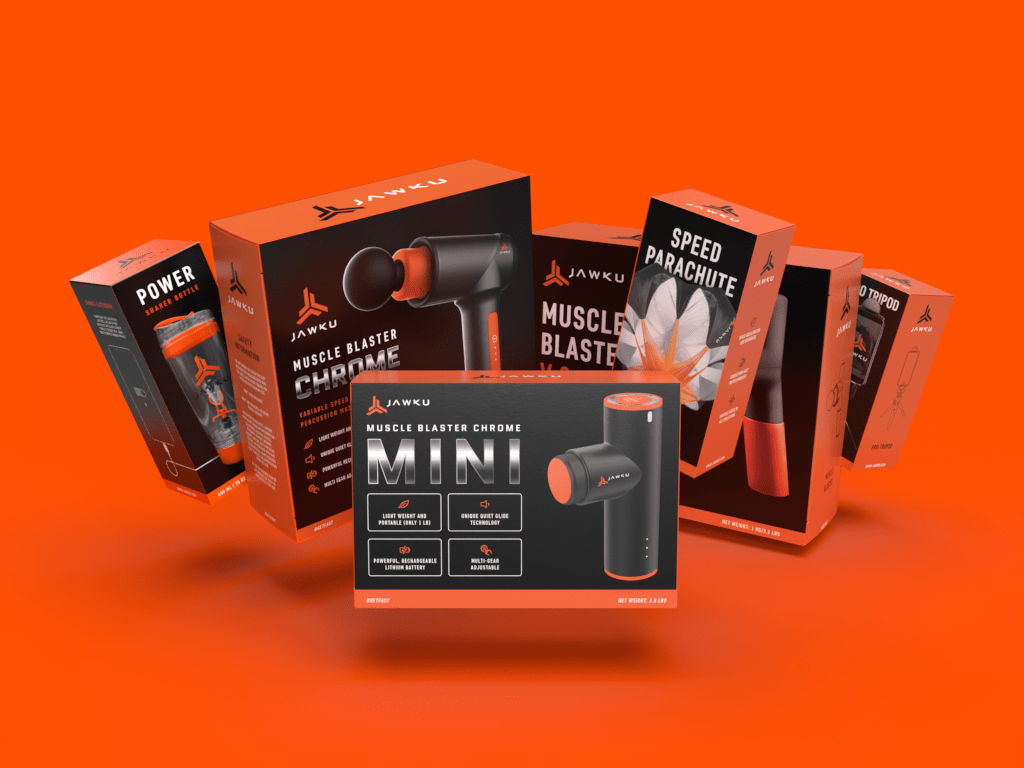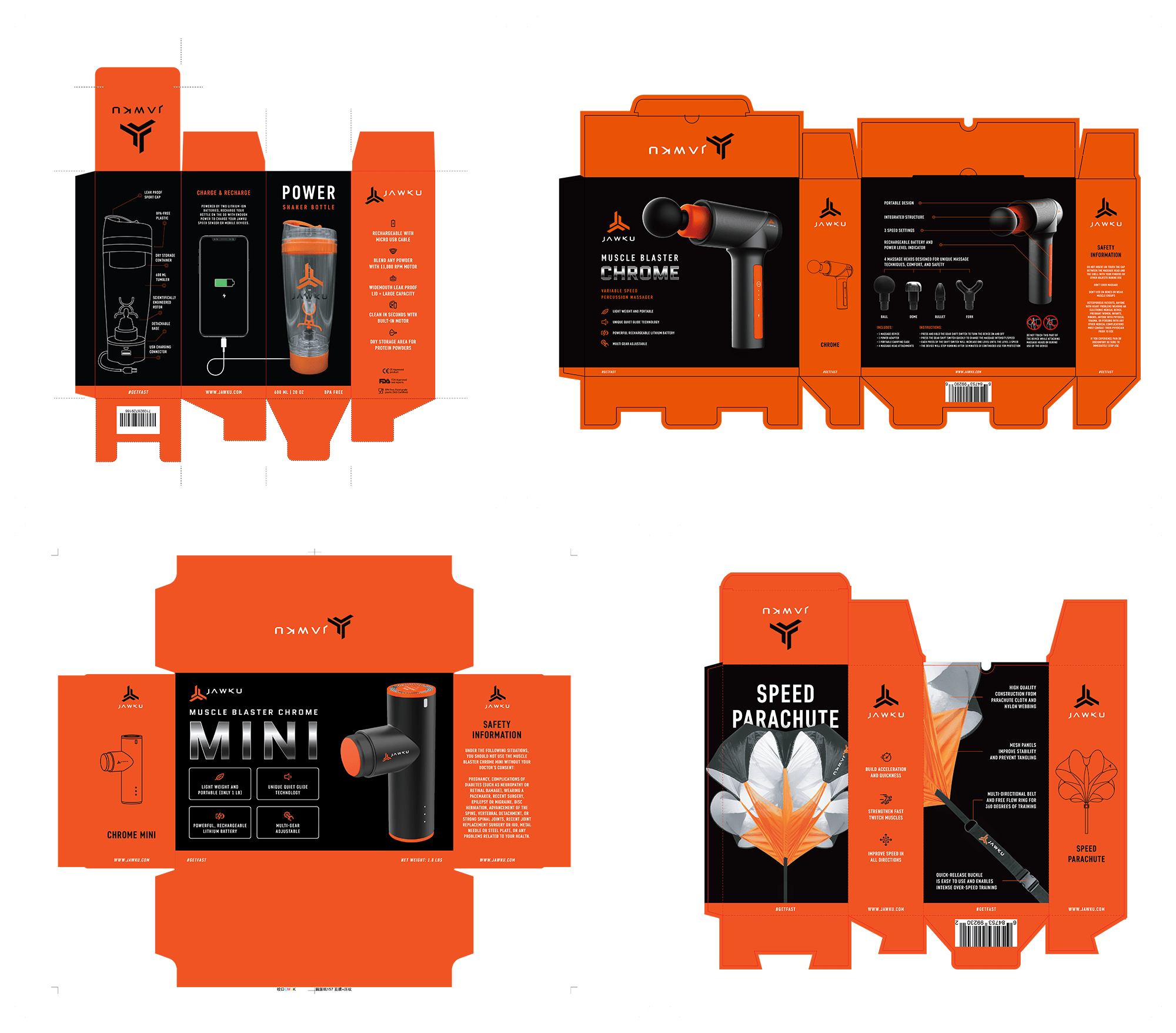 Brochure
JAWKU needed a clean, consumer-friendly brochure design that highlighted some of their most popular products. Sales reps could use this brochure to pitch products to larger retailers, while also using the brochure for pricing and model information at tradeshows and sporting events.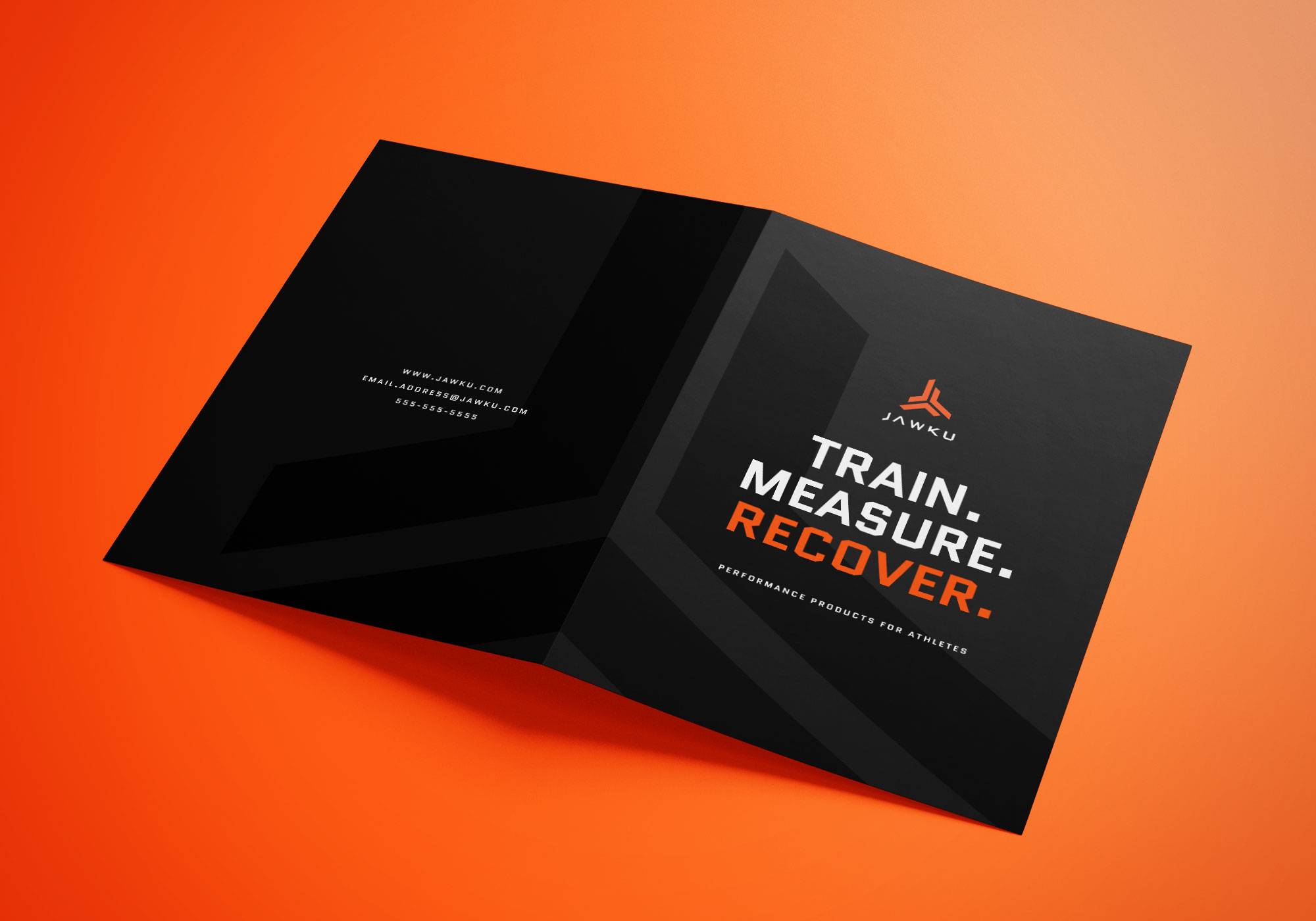 Web Advertisements
Outside of the print advertising realm, I also worked with JAWKU to create compelling web advertisements and email blasts. Using a combination of lifestyle imagery, engaging 3D product imagery, colorful backgrounds, and dynamic spatial typography treatment, these designs performed very well and achieved impressive numbers on customer clicks and conversions.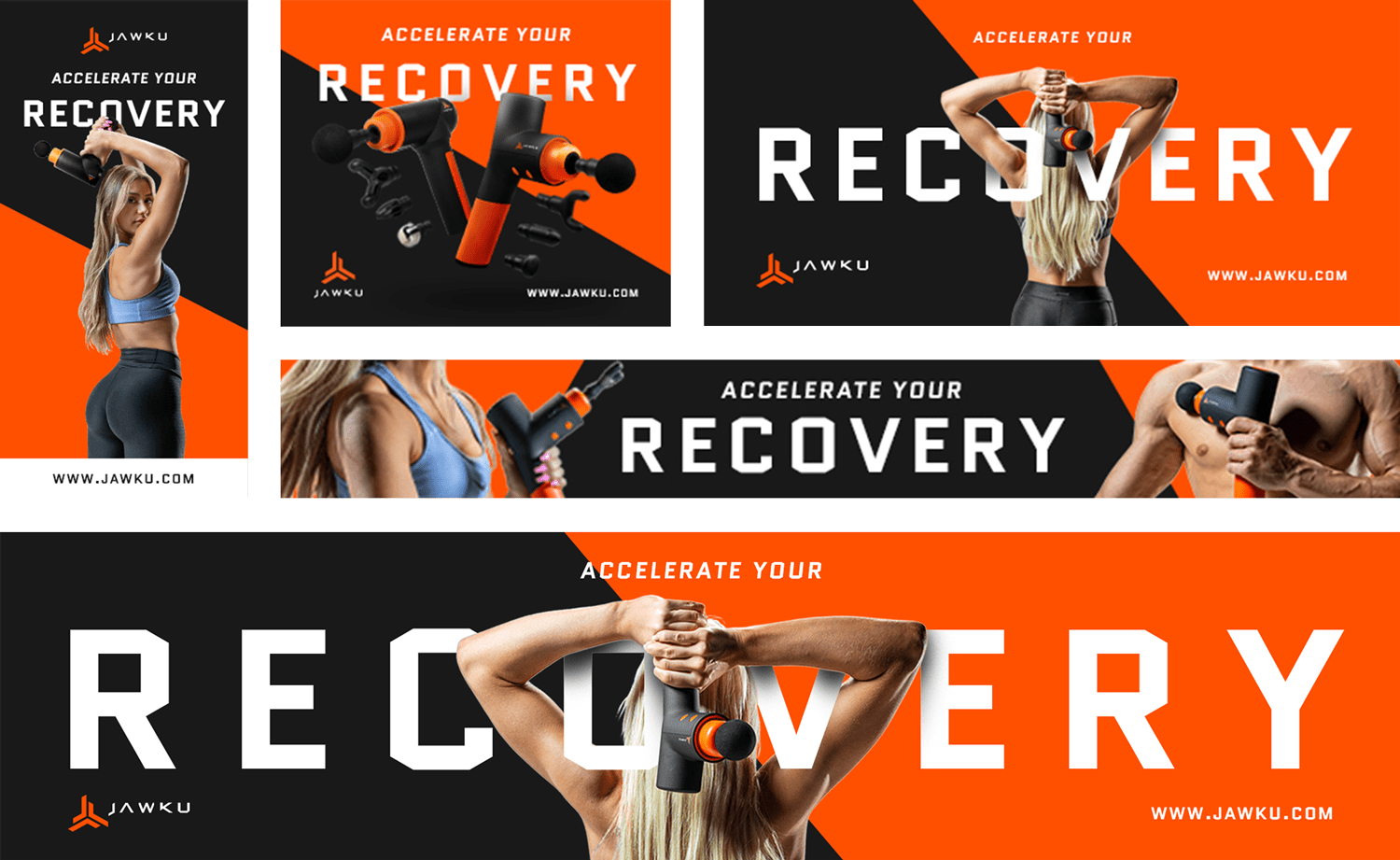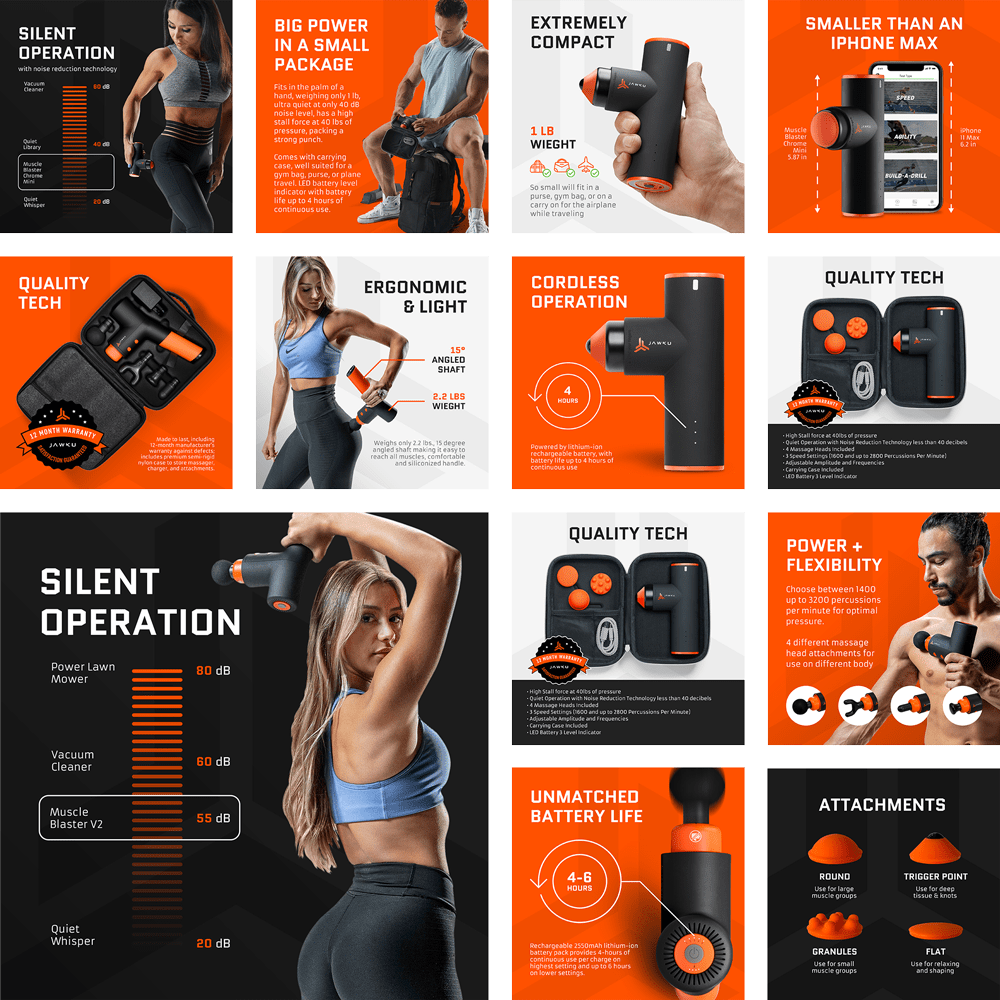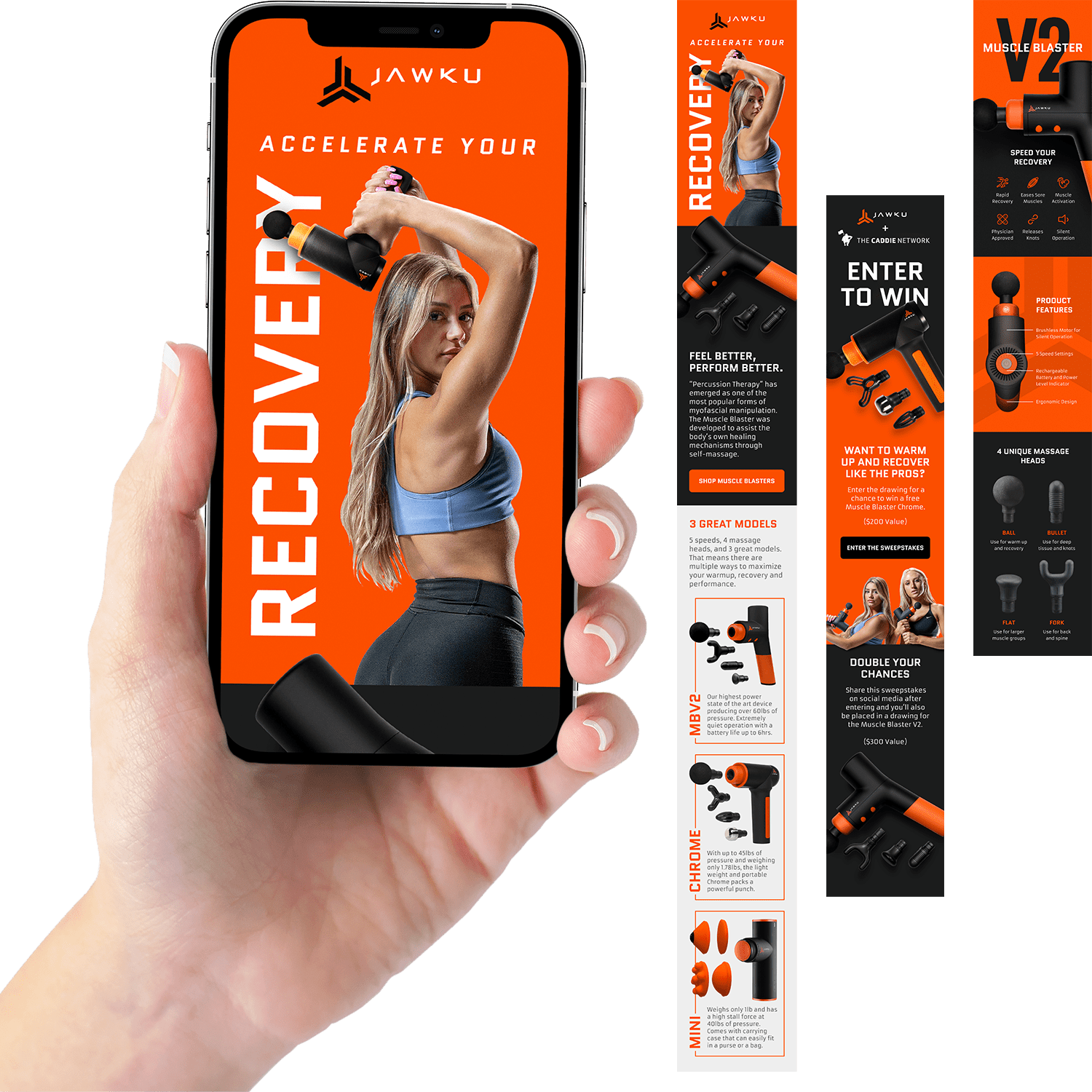 Trade Show Prints
Trade shows and sporting events are the main advertising outlets for JAWKU. Maintaining an eye-catching and consistent brand presence at these events is paramount. I worked with JAWKU to design and manufacture large scale booths, tents, signs, and advertisement pieces.