 Reef
Category — Web, Print
Date — Jan 2020
Reef is a footwear and lifestyle brand in the surf and active apparel industry. Being an avid surfer and big fan of the Reef brand, it was a pleasure to work with Reef on multiple advertisement campaigns and promotional print designs.
Retargeting advertisements
I created a number of retargeting campaigns for different Reef promotions and product releases. Many of the retargeting campaigns needed to be doubled to account for both the men and women product lines.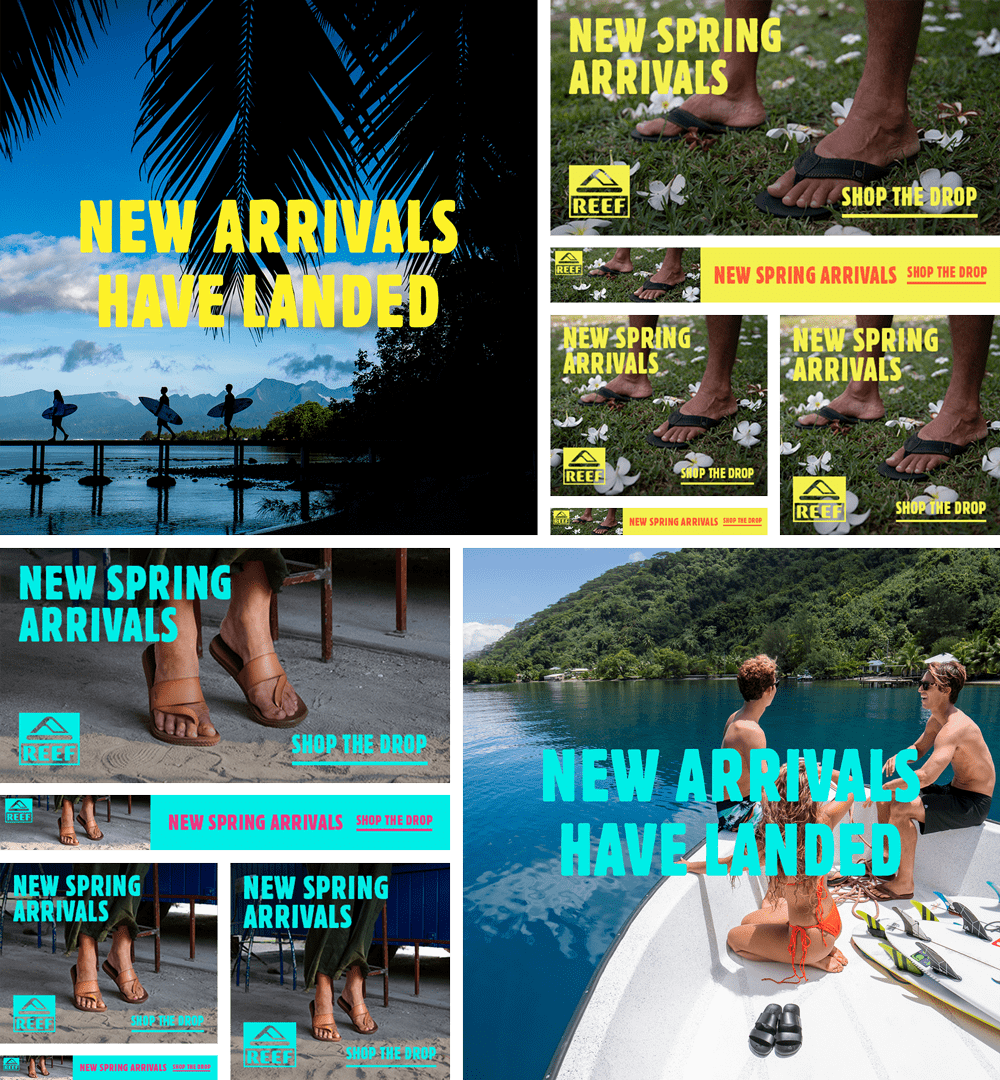 Reef homepage digital assets
For each section of the Reef.com homepage, I created digital image assets to be used in the web layout. Aside from banner ad images and lifestyle pieces, this also included a series of informational "Tech Between Your Toes" images to be used in the bottom section. Each TBYT image showcased a different Reef sandal, visually annotating the various features of each.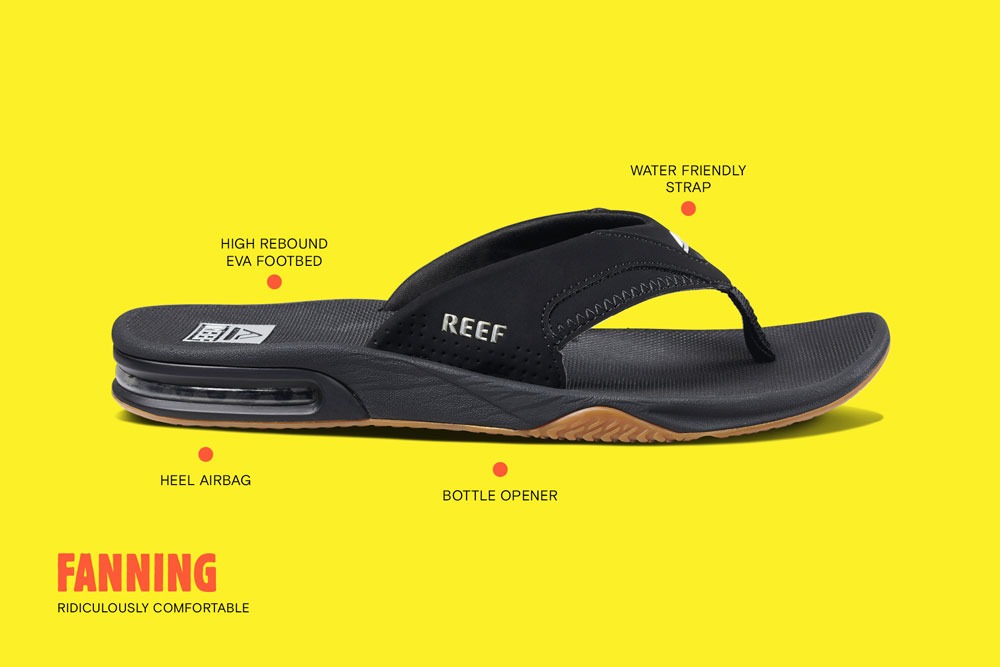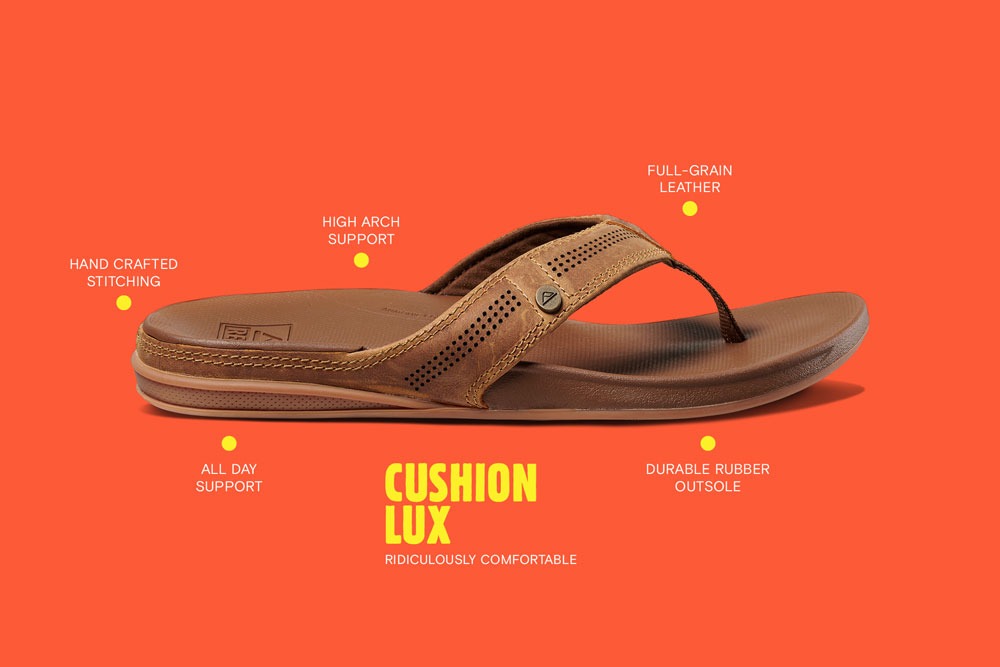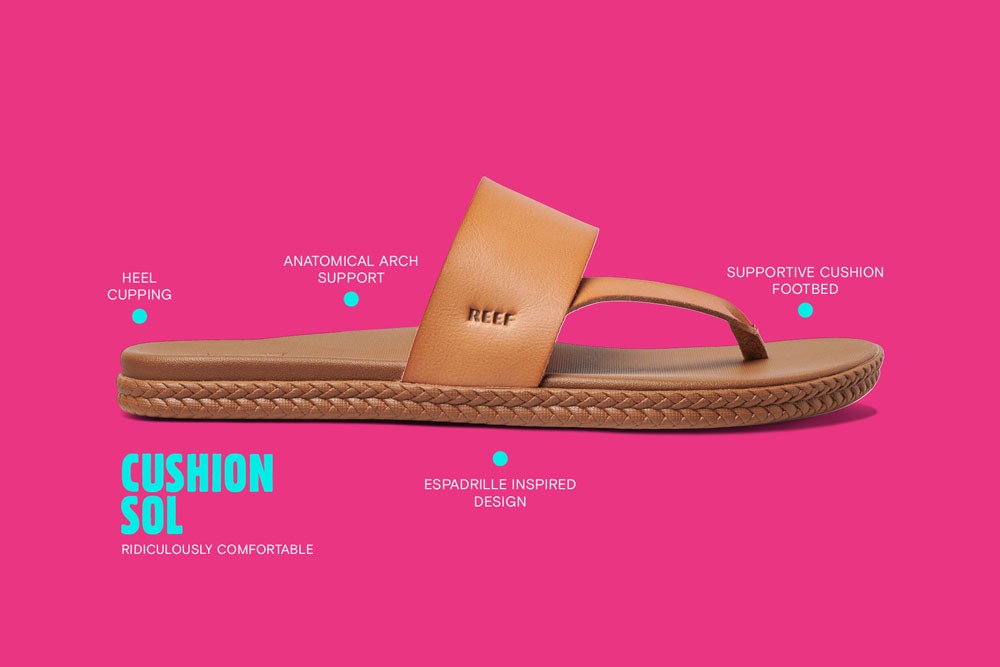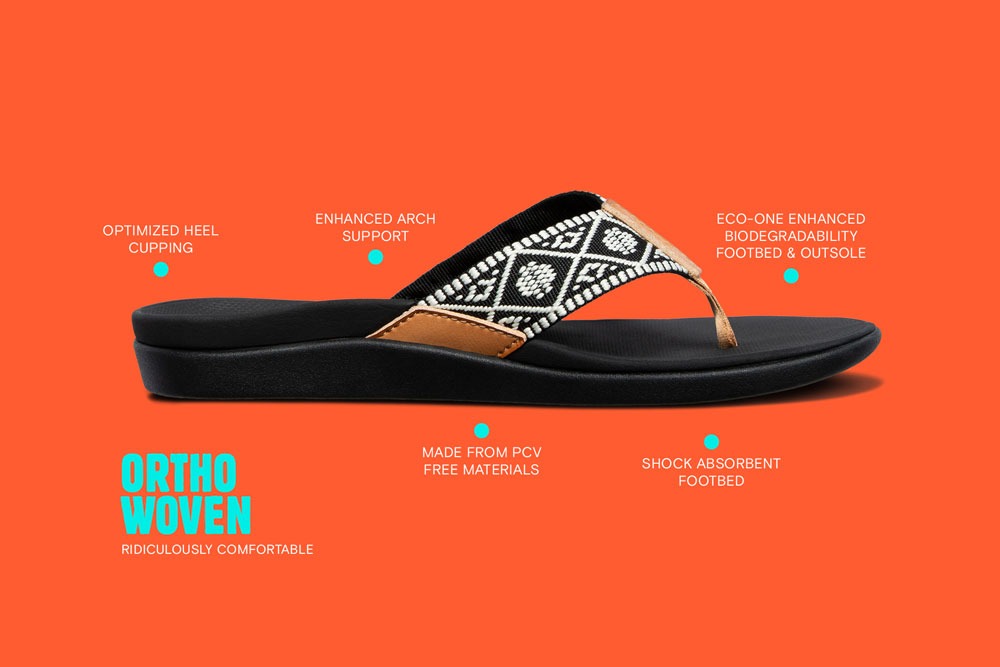 Fanning giveaway advertisements
The Fanning giveaway contest was a promotional campaign offering participants a chance to win a very cool surfboard, signed by Mick Fanning. I created a series of print and web advertisements across multiple sizes and formats to promote the giveaway.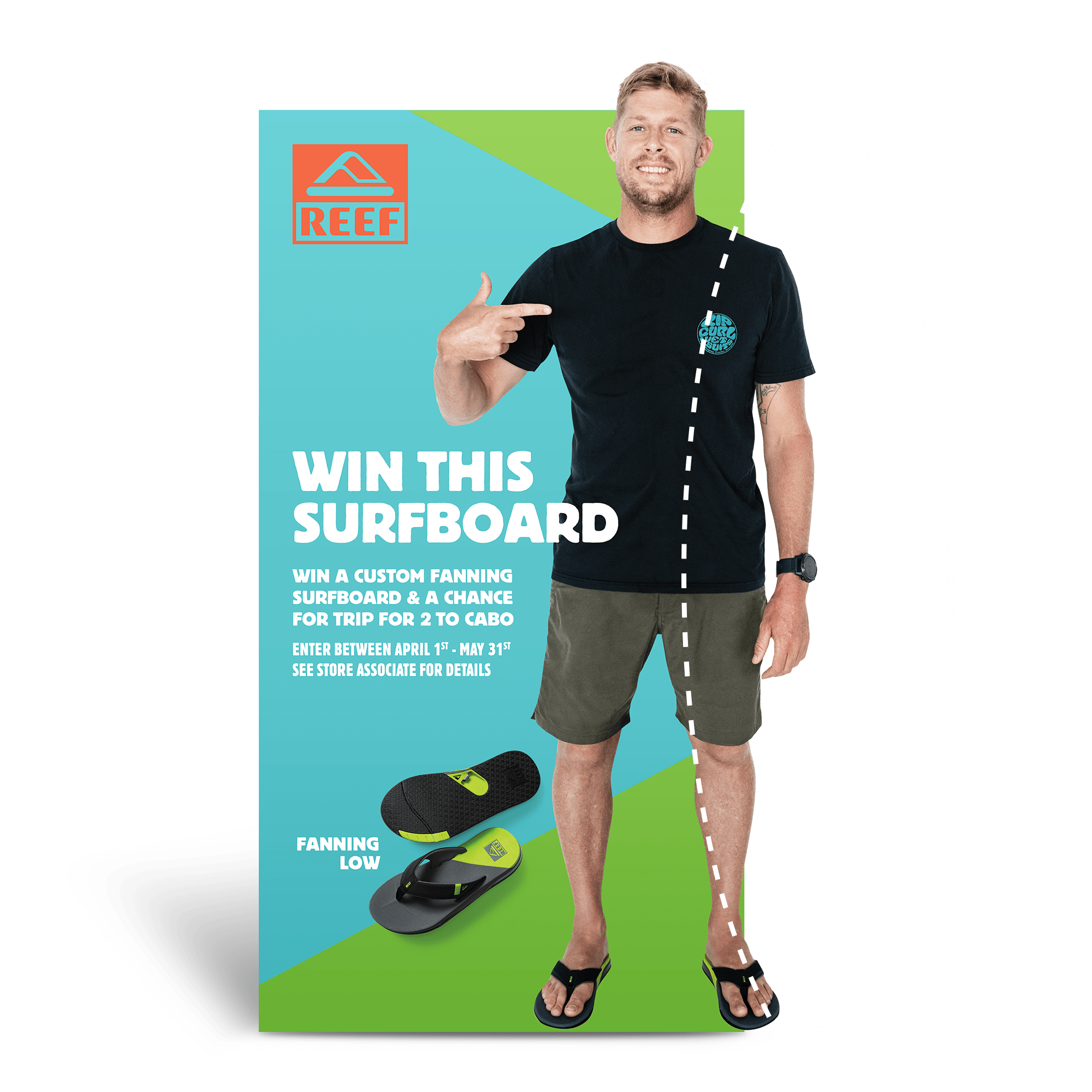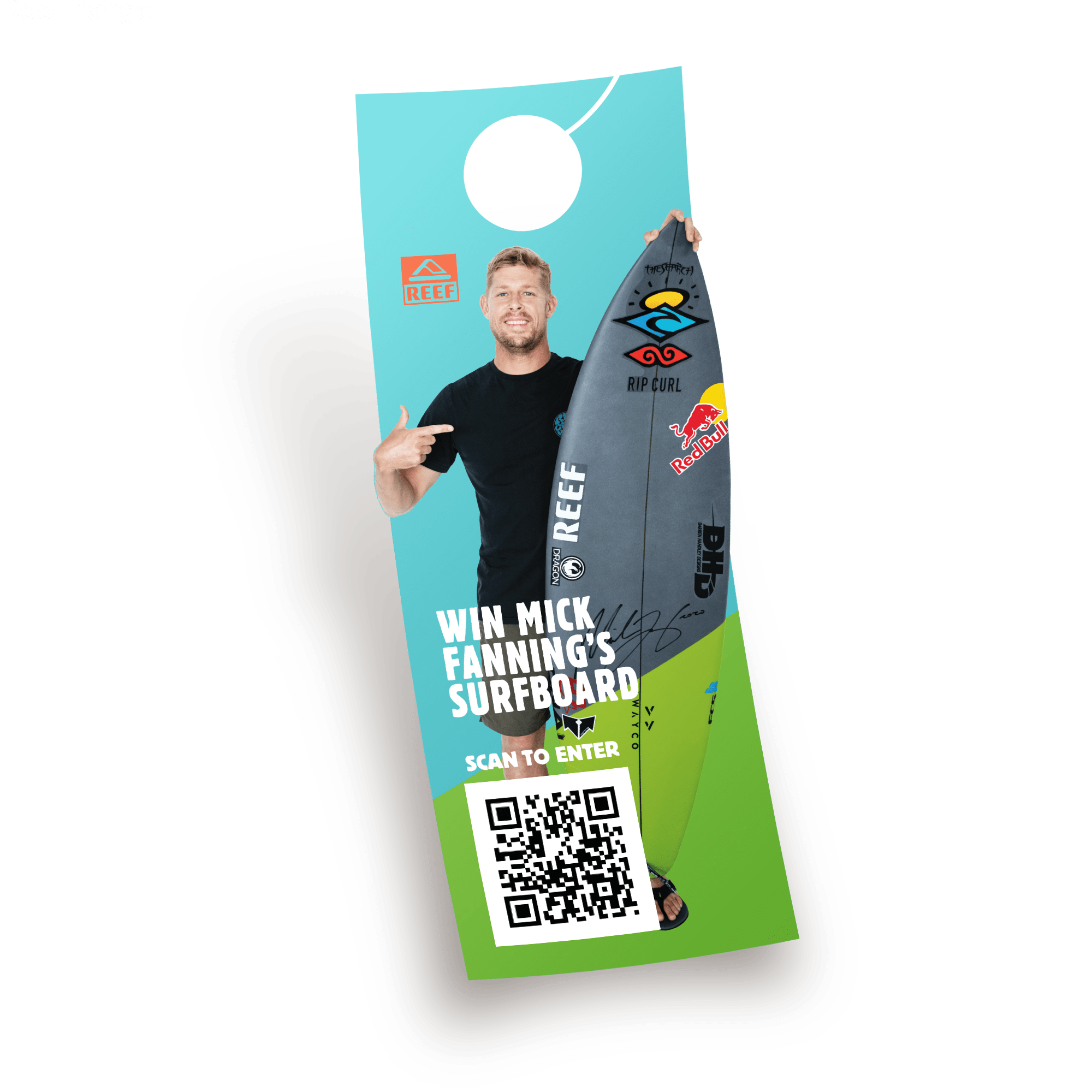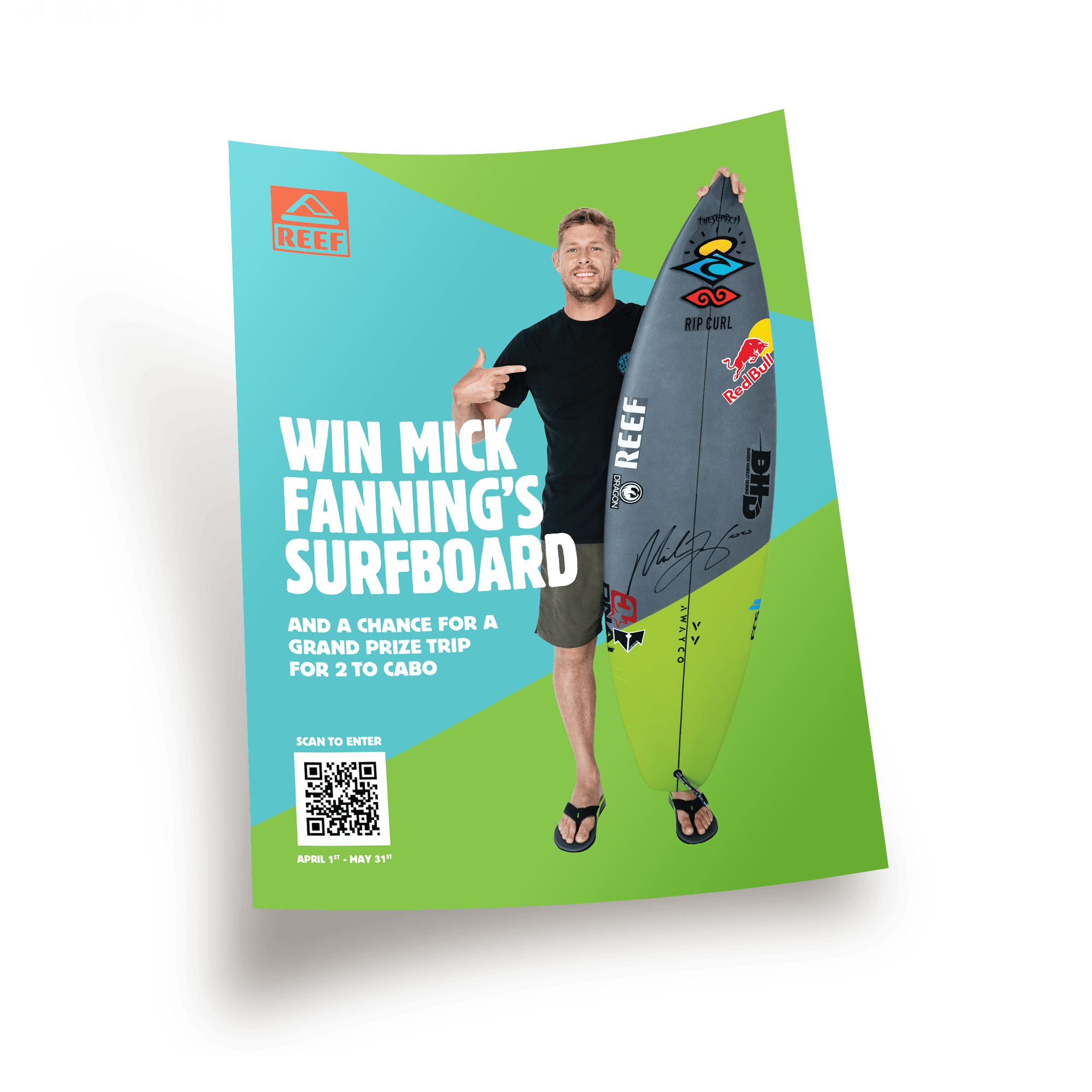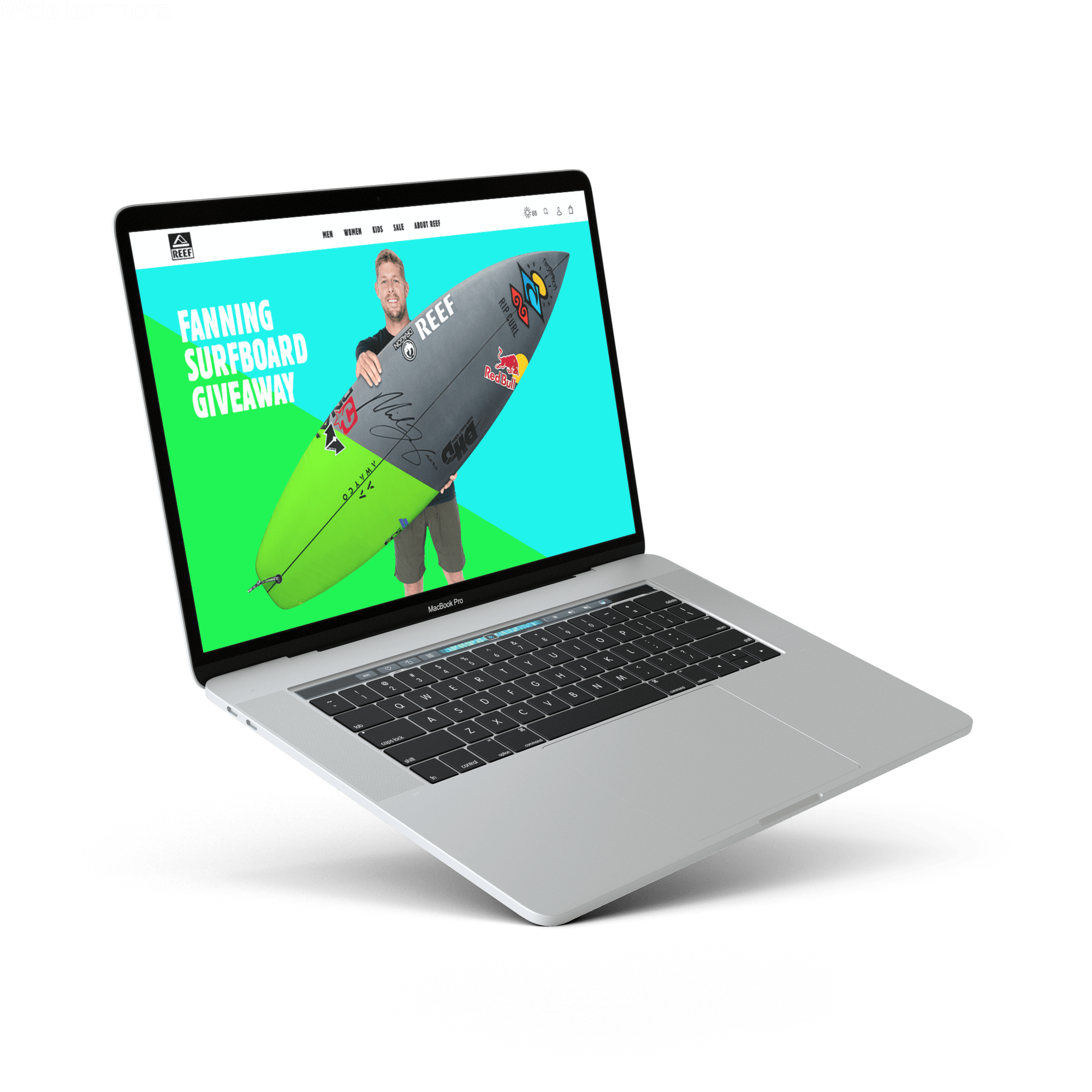 Pinterest advertisements
I created a series of branded lifestyle images and product advertisements for the Reef Pinterest account. The process involved cropping approved lifestyle photos and adding Reef branding in a consistent location and size. The advertisement images solved a difficult combination of lifestyle imagery, product photos, and reef branding on a approved seasonal color backgrounds.